The Endometriosis Summit: March 24-26 2023
The Endometriosis Summit invites the world to use their voices to drive endometriosis forward during a three-day interactive exploration of endometriosis and pelvic pain
This year's event is an endometriosis extravaganza featuring interactive workshops, lab trainings for surgeons and physical therapists, research based panels on gaslighting, leg pain, and self compassion,  video sessions, surgical didactics open to both patients and practitioners, a breakdown of sleep and its effects on chronic pain, and of course, our signature Patient and Practitioner Town Meeting. Plus the first Endo Summit Social, a showing of Below the Belt under the stars, networking, and connection to our endometriosis community.
We curated a weekend to delve into nearly every aspect of endometriosis, perfect for those newly introduced to endometriosis and for experts alike.
Understand endometriosis from diagnosis to whole body healing-as a patient and as a practitioner.
All days are open to BOTH patients and practitioners. Labs and select activities are more appropriate for licensed professionals. 
Virtual Livestream will be MainStage only.  
Join industry leaders in discussing the future of endometriosis treatment. Endo Summit Surgery teaches surgeons, physical therapists, advocates, and patients. Endo Summit Surgery educates and  advances endometriosis training with open and honest, unfiltered, collaborative discussions. It is a day of surgical videos, lectures, and interactive labs. The Surgical Boardroom will engages the audience in the decision making process during surgery. Sciatic, bowel, lymph node endometriosis and miscarriage and endometriosis play center stage for our Fireside Chats. Breakout sessions specific to bladder health for  physical therapists, surgeons and urologists and pain science discussions. For Physical Therapists a two-hour lab on sleep and chronic pain. For Surgeons, breakout labs on surgical skill, the bladder and endometriosis. Endo Summit Surgery will host a breakout on Informed Consent. For everyone, patient and practitioner alike, Endo Summit Surgery will be a day filled with disease specific education.

Come on the journey of life with endometriosis at Endo Summit Workshop.  Explore individual topics affecting those with endometriosis. Perfect for the practitioner, care taker, physical therapist, or person with endometriosis who wants to delve deep into the journey of endometriosis. The day is meant to be interactive and thought provoking.
This year's Endo Summit Workshop explores Teen Endometriosis, the Science of Pain, the Foot and Pelvic Pain, Acceptance and Your Endometriosis. Anything But Vanilla (Unless you want vanilla) is an INCLUSIVE, NON-FILTERED pleasure-positive, in-depth and entertaining workshop on sex. Experience compassion and peace with your body as we move through self compassion guided yoga (all levels welcome)
Held at Celebration Golf Course, we create a cozy, warm environment that fosters connection, conversation, and focus. Enjoy an allergy friendly BBQ lunch under the Florida sun. 

Come one, come all to The Endometriosis Summit's Patient and Practitioner Town Meeting. Our signature event features panels on policy, surgery, gaslighting, fertility, leg pain, and life with endometriosis. We gather the endometriosis community to change the narrative of endometriosis. For those who have the disease, those who treat the disease, and those who love and support people with endometriosis this is the place to be a societal disruptor.  This year we introduce a Miscarriage and Fertility support group, held separate from the MainStage to reduce triggering and provide privacy. There is a patient lead panel, based in lived experience and research on gaslighting. We investigate leg pain. All in our Town Hall, Open Mic format.  
*Please note, Endo Summit Town Meeting discussions are for theory and education—not personal case discussion.
Florida Premiere: Below the Belt by Endo What?
"This film is the most important thing to happen to endometriosis." - Heather Guidone
Heather Guidone, BCPA, Center for Endometriosis Care
Below the Belt by Executive Producers Hillary Rodham Clinton, Rosario Dawson, Corrine Foxx, Mae Whitman. Produced and Directed by Shannon Cohn
In Person Attendees gather for snacks under the stars to join Endo What for their incredible film. 
Attendance is included for all Endo Summit In Person attendees (up to capacity, sell out is expected)
Virtual Participants may purchase an add on for a virtual screening during the Endo Summit. 
Panel to follow film 
Limited apparel for purchase at the event. Hats cannot be shipped at this time.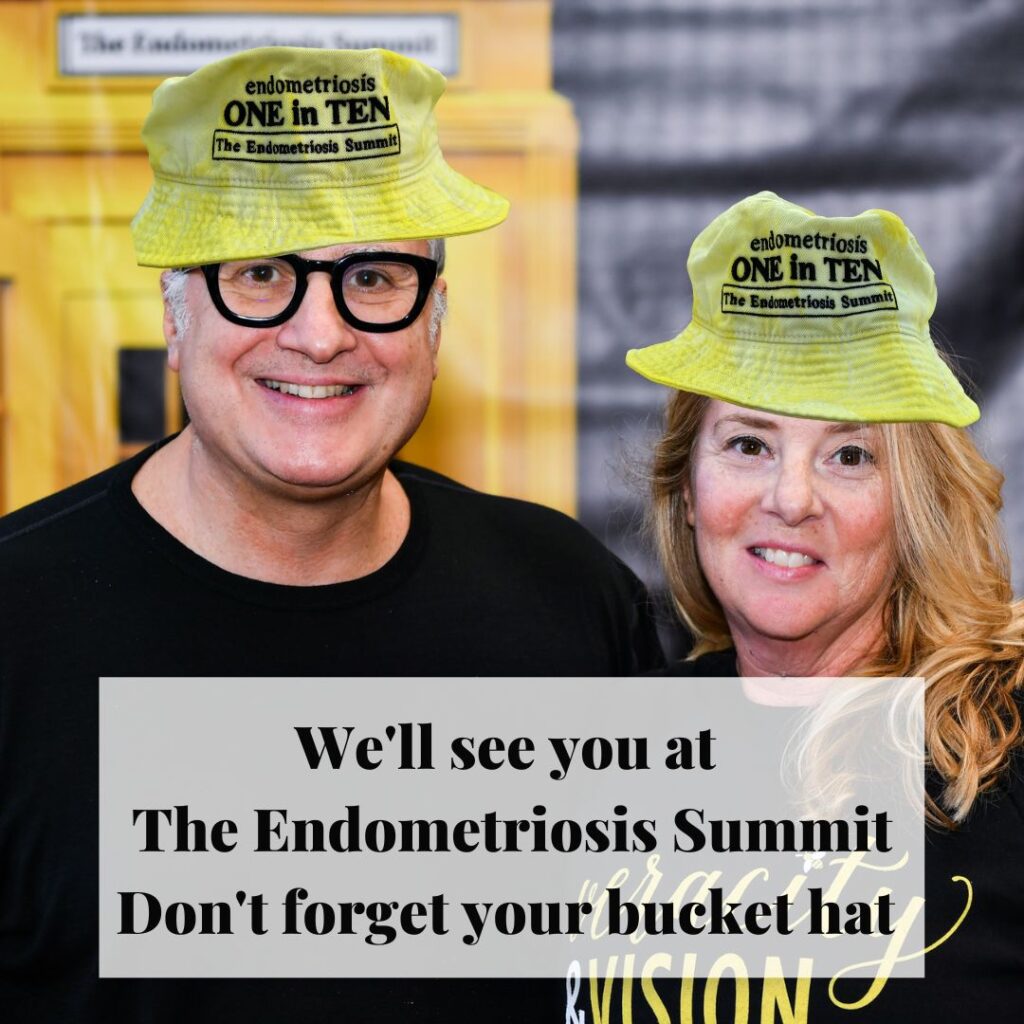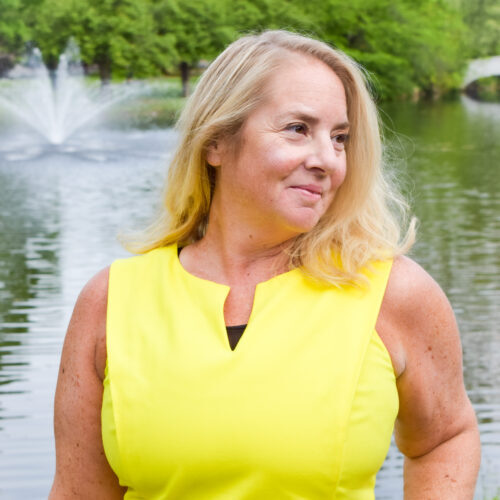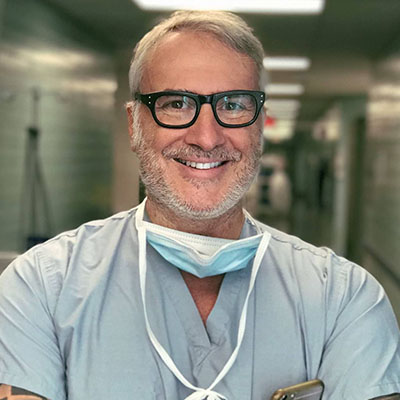 Optional Disney's Hollywood Studios Meet-up
Grab your own park ticket, bucket hat and meet us for an Endo Summit Park Takeover. A great opportunity to let loose and have fun with the others in the endometriosis community.
A meetup location is TBA to registrants. PURCHASE YOUR TICKET NOW on your own and make sure you make a park reservation they will sell out.
The Resistance has informed us that Blue Milk is dairy free and Batuuan Spira is accepted everywhere in the Galaxy.
We will meet in Disney's Hollywood Studios on Monday to take endometriosis to infinity and beyond!
Join Tracy Sher and everyone else in the GPHAM-ily for cocktails after Endo Summit Workshop. Must show proof of GPHAM membership.
Please come dressed in comfortable clothing, better yet wear your Endo Summit Apparel! The Nicholson Center is often quite chilly. Please dress in layers.
The Conference Hotel is The Melia Orlando, Celebration. Orlando International (MCO) is the closest airport. Please see registration platform for more detailed travel information.
Tired of the bias driven decisions, infighting, and the one upping? Looking to advance your skill and knowledge base regarding endometriosis?
The Endometriosis Summit 2023 aims to unite the endometriosis community to Drive Endometriosis Forward